Check out the incredible LGBTQ+ artists who have participated in OUT & About!
---
Peter DiMuro
Peter DiMuro has woven a career as a dancer, actor, choreographer, director, teacher, facilitator of creative practice and as an arts engager. His current creative umbrella is Peter DiMuro/Public Displays of Motion (PDM), a company that develops and performs original artistic works of dance and dance/theatre, for site, for stage and for screen. The company cultivates arts literacy, advocacy and engagement through dialogue, activism, and more formal workshop settings- building upon his early careers work that brought the AIDS crisis and gay/queer life as early as the 1980s. As Executive Artistic Director of The Dance Complex, Peter continues to invest in advancing the craft of choreography and the field of dance, creating an arc of programs for young-to-established dance-makers. Peter was Artistic Director of Liz Lerman Dance Exchange 2003-2008, capping a 15-year relationship as performer and lead-artist with the company.
Current projects include Stones to Rainbows/Gay to Queer Lives – stonestorainbows.com – a live and virtual project creating dialogue among LGBTQ+ artists and community (join us!) and Postcards From the Front, virtual danced postcards honoring the efforts of first line responders to the COVID crisis nationally. More info at www.publicdisplaysofmotion.com; www.stonestorainbows.com
---
Lady Dane Figueroa Edidi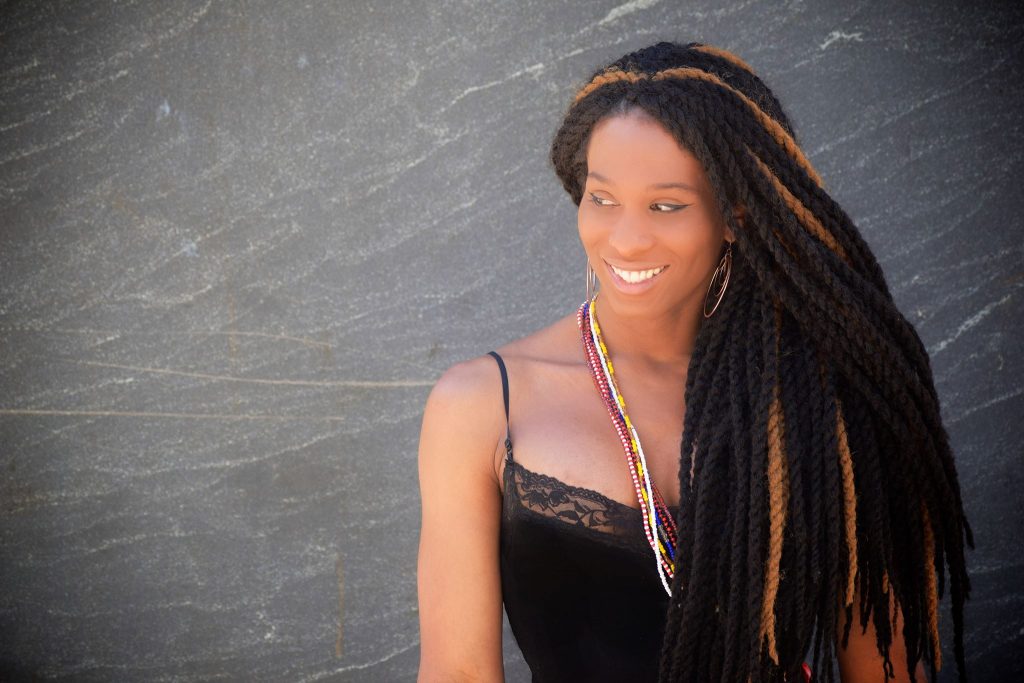 Dubbed the Ancient Jazz Priestess of Mother Africa, Lady Dane Figueroa Edidi is a Nigerian, Cuban, Indigenous, American Performance Artist. She is a Helen Hayes nominated actress, choreographer and playwright, and the first Trans woman of color to be nominated for these awards. She is an educator, speech writer, and author, and the first Trans woman of color in DC to publish a work of fiction. Lady Dane is a founding member of Force Collision and the founder of The Inanna D Initiatives, which curates, produces and cultivates events and initiatives designed to center and celebrate the work of Trans-Gender-Non-Conforming Artsts of Color. She is the first Trans Woman of Color playwright to receive a DC mainstage world premiere of a play and has received numerous awards, including: an Emerging Leader award for her work with the DC Trans Community, the GLBT History Project's Mujeres en al Moviemento Arts Award, and Trans Latinx DMV's Community Artist Award. You can find her work on stages, podcasts, online and on web series, and in print. www.LadyDaneFE.com
---
Elizabeth Johnson Levine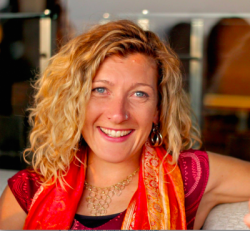 Elizabeth Johnson Levine, or EJ, is a choreographer, dancer, and educator with a focus in socially-engaged dance practices, and is currently the Associate Artistic Director and Director of Partnerships for Dance Exchange. EJ connects communities through choreography, creating dance that promotes civic dialogue, and designing participatory experiences that apply artistic practices in multiple contexts. She has a particular interest in working with youth and elders, developing embodied structures for science learning, and promoting leadership development through the arts. EJ has taught and performed internationally, and was the Associate Artistic Director of the Liz Lerman Dance Exchange for over a decade. For five years she was the Coordinator of Socially-Engaged Practice at Arizona State University, working with an interdisciplinary team to create new curricula focused on training artists to work in, and engage with, diverse communities. She also spent two years immersed in arts-integration while in Chicago, working with Hubbard Street Dance's Community Programs and with the Arts Integration Mentorship project at Columbia College Chicago. More recently, EJ worked with Liz Lerman at Arizona State University as the Co-Director, with Nik Zaleski, of CounterAct, a multiyear campus wide Arts-Based initiative for Sexual Violence prevention. www.ejengagethroughdance.com
Check out some of EJ's work

---
Gabriel Mata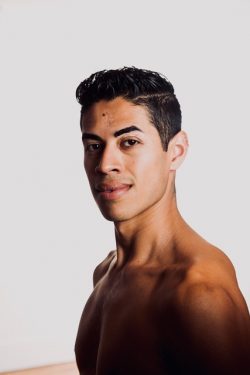 Gabriel Mata is a Mexican American dance choreographer, educator and performer, and a graduate student at the University of Maryland-College Park. He navigates the world as queer, Latinx, immigrant, and as a recent permanent resident to the United States. The Star Tribune has called him, "sly, subtle and totally virtuosic," and that he, "holds the stage with expressive movement and witty words." Gabriel founded Gabriel Mata Movement, a DC project-based company, in 2015; the 'movement' is a double entendre, referencing both the physicality and the act of exposing the human condition through talking dances. His work has been performed in Minnesota, California, New York, North Carolina, Maryland, Pennsylvania, and at the John F. Kennedy Center for the Performing Arts and in other venues in Washington, DC. His dances have been commissioned and performed by sjDANCEco, the Festival of Latin American Contemporary Choreographers, the Luna Dance Institute, Joy of Motion, Dance Place, and the Carolina Calouche Dance Co/Charlotte Dance Festival. Recently, Gabriel was awarded the DC Commission on the Arts and Humanities Fellowship Grant and the UMD Board of Visitors Research Award. www.gabrielmatamovement.com
Check out some of Gabriel's work
---
Rayceen Pendarvis
Rayceen Pendarvis is an emcee, moderator, speaker, freelance writer, wedding officiant, community advocate, and lifelong Washingtonian. In addition to hosting various Team Rayceen events, including The Ask Rayceen Show, a free monthly event on first Wednesdays, March through November, at HRC Equality Center in DC, Rayceen regularly hosts festivals, fundraisers, fashion shows, and various annual events. Over the decades, Rayceen has received numerous honors, among them being recognized as a Capital Pride Hero in 2016 and being a finalist in The Mayor's Arts Awards for Excellence in the Humanities in 2017. As an inspirational speaker, a tireless advocate for the community, disseminator of information, and host of numerous LGBTQ Pride events, Rayceen has earned the monikers High Priestess of Love, Goddess of DC, Queen of the Shameless Plug, and Empress of Pride. In addition to the Tell Rayceen interview series, which is on YouTube and Vimeo, Rayceen can be found on Twitter, Facebook, and Instagram.
Website for The Ask Rayceen Show: AskRayceen.com
Connect with Rayceen Pendarvis at https://www.Rayceen.com
---
Andy Torres
A current resident of Mt. Rainier, Andy Torres has a long history in the performing arts. Throughout his extensive performance career, he has toured throughout the US and Europe. He performed in the original casts of The Wiz and Guys and Dolls on Broadway. He was featured in Your Arm Too Short to Box with God, Purlie, and Indians on Broadway, and in the South Pacific performance at Arena Stage in 2000. Andy was featured on The Ed Sullivan Show, the Miss America Pageant, and Hollywood Palace. He has taught at studios and schools across the country, including the BalletMet in Columbus, OH. He has danced with the Talley Beatty Dance Company and the Liz Lerman Dance Exchange, and currently collaborates with Matthew Cumbie and publishes his own short stories.
Check out some of Andy's work