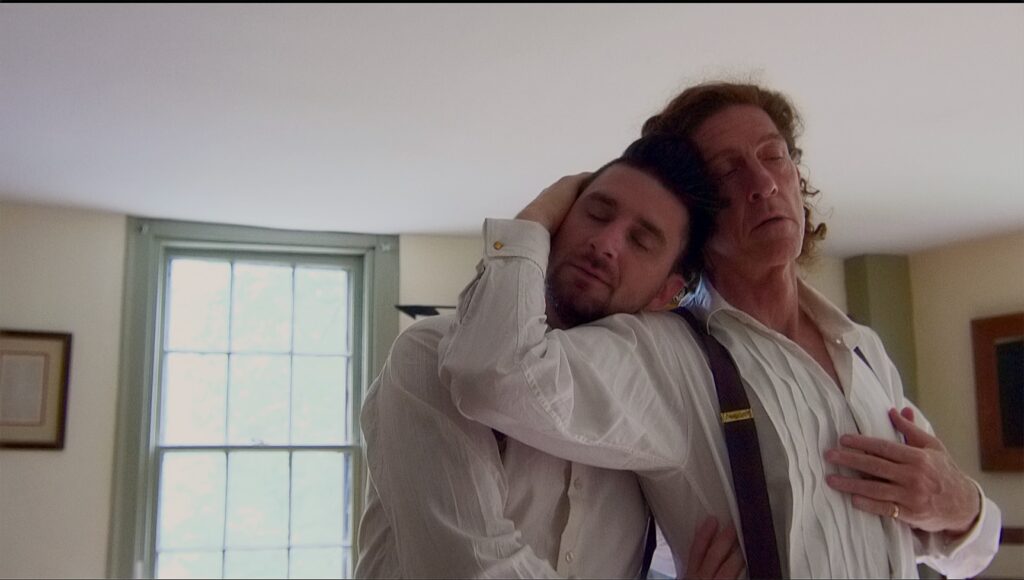 What can you write that you can't say out loud? When you look between the lines of history books, where can you find your story? When have you had to say no to a dream?
Conceived of by Tom Truss and co-created with Matthew Cumbie, ReWritten reflects on the often-overlooked intimate relationship between Herman Melville and Nathaniel Hawthorne as a way to explore queerness, history, intimacy, writing and self-expression. The relationship between Hawthorne and Melville has been characterized as one of the most mysterious and fruitful friendships in American letters, yet the letters from Hawthorne to Melville are missing. ReWritten springboards from this historic gap and time-hops between then and now as an attempt to expand how we see ourselves in these stories. Through performances and community engagements, ReWritten weaves together dance, music, visual art, projection, and text, and reimagines an intergenerational queer love story.
---
Creative Team
Tom Truss & Matthew Cumbie, co-creators + performers
Larry Burke, filmmaker
Roma Flowers, projection design
Rudy Ramirez, director
Diane Samuels, visual design
Katherine Stubbs, dramaturg
Jeremy Winchester, set and lighting design
---
Since 2019, ReWritten artists have been coming together to create and cultivate this iterative, multi-disciplinary performance project, and the range of outcomes that have developed from this creative research. Over the years, ReWritten has included residencies at the Bethany Arts Center (NY), Texas State University, Colby College (ME), the Berkshire Pulse (MA), and Dance Place (DC); a site-specific exploration of Herman Melville's Arrowhead, developed in partnership with the Berkshire County Historical Society; a Humanities lab course on embodied research and literature analysis at Colby College; and workshops with local libraries and community centers. Now, with the support of Berkshire Pulse, the Berkshire County Historical Society, and a number of academic institutions and community organizations, ReWritten continues to move towards an evening-length stage work, cross-disciplinary courses that braid together performance and literary scholarship, regular site-specific performances at Herman Melville's Arrowhead, and countless community workshops that bring people together in storytelling, movement, and writing.
Coming up: where to find ReWritten!
Melville Society's International Conference (Paris, FR), June 2022
Herman Melville's Arrowhead (Massachusetts), July 2022
Salem State University (Massachusetts), September 2022
University of Texas El Paso (Texas), October 2022
Meetinghouse Arts (Maine), Summer 2023
Massachusetts College of Liberal Arts (Massachusetts), Fall 2023
ReWritten at Arrowhead
In 2021, ReWritten collaborated with the Berkshire County Historical Society on a site-specific exploration of and engagement with Herman Melville's historic home Arrowhead, located in Pittsfield, MA. The two-week residency culminated in a showing of performances by the ReWritten team and community collaborators, woven into the sites and spaces around Arrowhead with live music and projection on various surfaces. ReWritten will return this summer 2022 for another two-week residency and series of showings. Images below, by Shirin Kazimov and Rudy Ramirez, capture some of what took place.
To read about ReWritten, featured in the Berkshire Edge during Summer 2021, click here!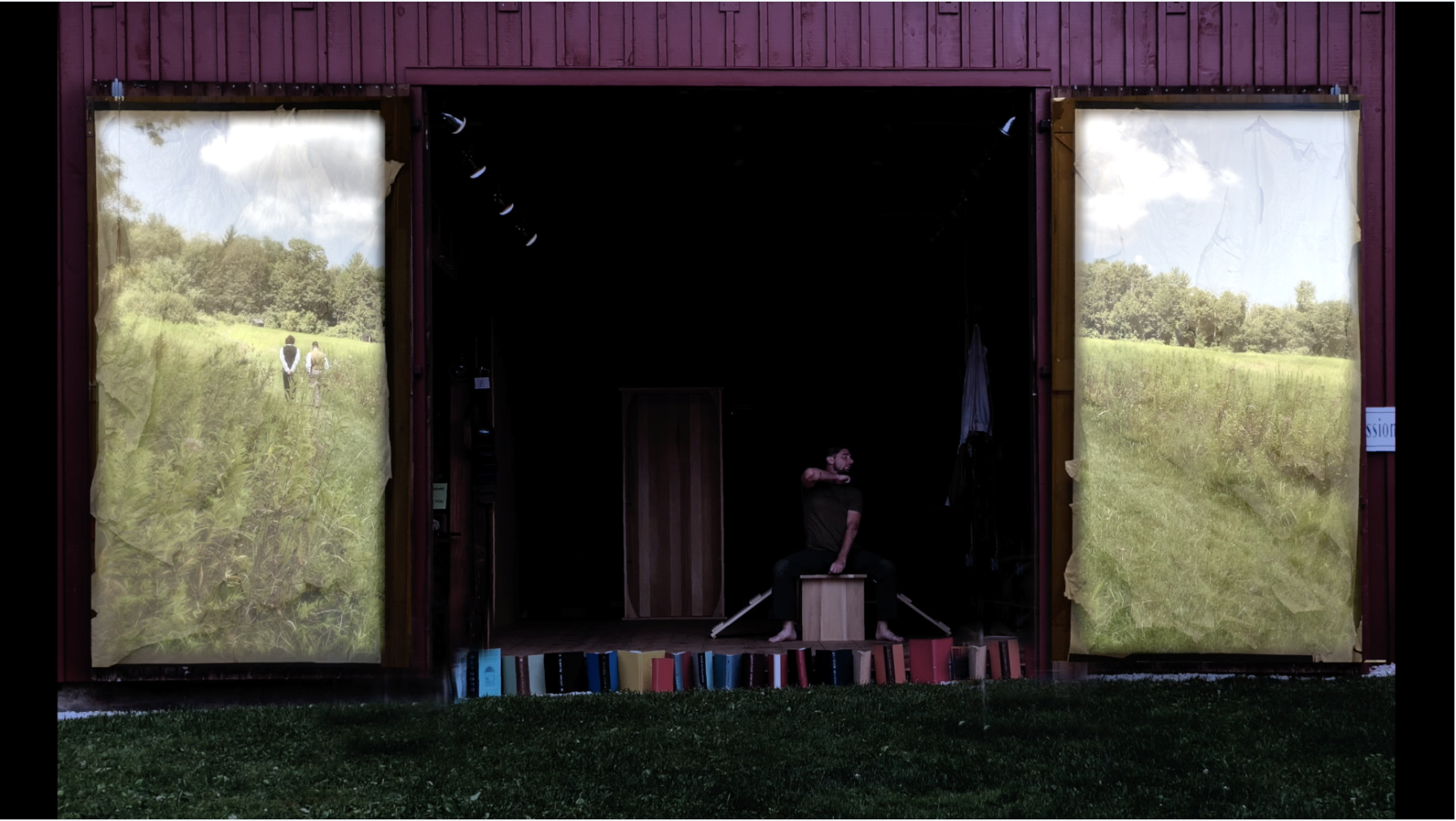 ---
Want to stay connected?
Click HERE to subscribe to our email list. To learn more about this work-in-progress, and how you can connect with or further its development, email us at MelvilleHawthorne@gmail.com.
ReWritten is thankful for the support of these organizations, along with countless individuals…