Join us for Dancing with Pride: a conversation about DC's LGBTQ+ dance community with local LGBTQ+ choreographers and dancemakers. Tune in to learn about the intersections of dance and LGBTQ+ identity and activism within DC's dance scene, and share your questions and experiences with our panel. This evening's conversation is being co-created with Dance Place, and will feature Lady Dane Figueroa Edidi, Elizabeth Johnson Levine, Gabriel Mata, and Andy Torres. Matthew Cumbie will be moderating this panel.
Tune in on Saturday, June 27 from 5 to 6pm EST. For more information about how to log on, visit Dance Place here. A re-broadcast, including captions, will air on Sunday, June 28.
Originally designed to align with Excessive Realness, a nationally-recognized LGBTQ+ dance festival that is partnering with Dance Place to come to DC, this panel is now a part of Dance Place's Free Form programming and happening on June 27 to acknowledge and celebrate Global Pride.
---
About the panelists: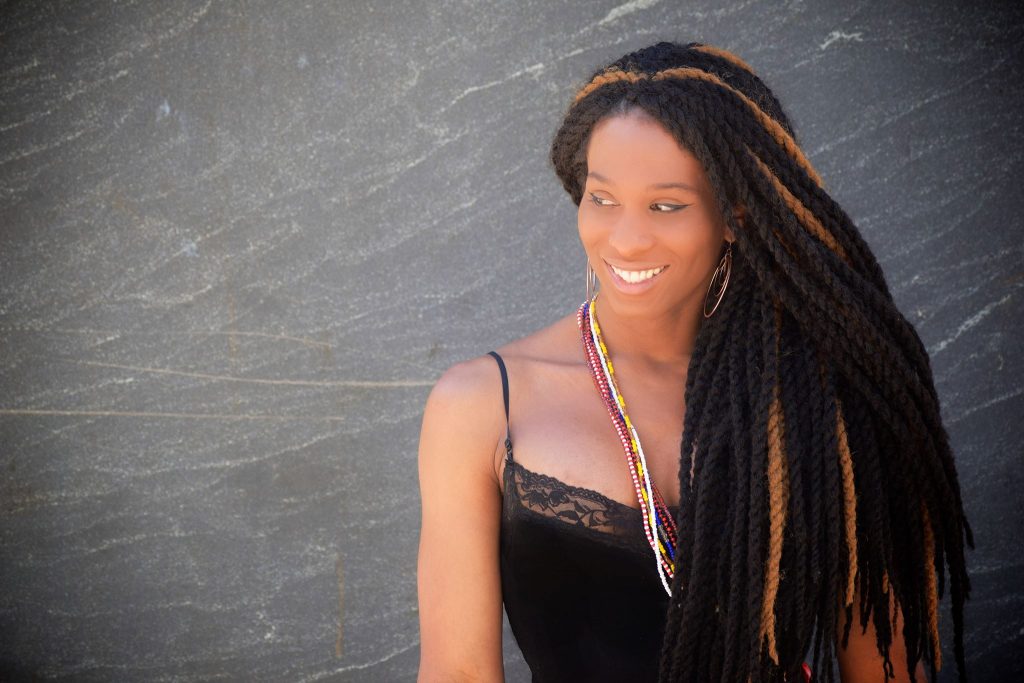 Dubbed the Ancient Jazz Priestess of Mother Africa, Lady Dane Figueroa Edidi is a Nigerian, Cuban, Indigenous, American Performance Artist,  A Helen Hayes nominated actress, Author (Yemaya's Daughters, Brew, Keeper, Incarnate, Wither, Bone, Solace, Hierodule, Baltimore: A Love Letter, Remains: A Gathering of Bones, The Blood of A Thousand Roots, For Black Trans Girls…,) Educator, Speech Writer, A Helen Hayes Nominated Playwright (Klytmnestra: An Epic Slam Poem (2020), For Black Trans Girls…, Ghost/Writer), Advocate, Dramaturg,  a Founding Member of Force Collision, a 2x Helen Hayes Award Nominated choreographer (2016, 2018) and co-editor of the Black Trans Prayer Book. She is the founder of The Inanna D Initiatives, which curates, produces and cultivates events and initiatives designed to center and celebrate the work of TGNC Artist of Color. 
Considered one of the most prolific artists of our time, she is the first Trans woman of color to be nominated for a Helen Hayes Award (2016), and in DC to publish a work of Fiction (Yemaya's Daughters (2013).  She was also the first Twoc playwright to receive a DC mainstage world premiere of a play (Klytmnestra: An Epic Slam Poem at Theater Alliance in May 2019) which received four Helen Hayes Nominations in 2020 (Best Director, Best Lead Actress, Best New Play, Best Production.)  In 2015 she received an emerging Leader Award for her work with the D.C. Trans Community, is the GLBT History Project's 2018 receipt of the Mujeres en el Movimiento Arts Award and received Trans Latinx DMV's Community Artist Award.  She has costarred as Patra and acted as a story consultant for the web series King Ester. Her radio play, The Quest of The Reed Marsh Daughter, can be heard on the Girl Tale's Podcast, and her play The Diaz Family Talent Show can be read on the Play at Home Website. She wrote episode 9 of the web series Homebound. She has two upcoming books, a novel She of the Fallen Stars: A Space Opera and a book of poetic reflections entitled Infrastructure Of A Nation. www.LadyDaneFE.com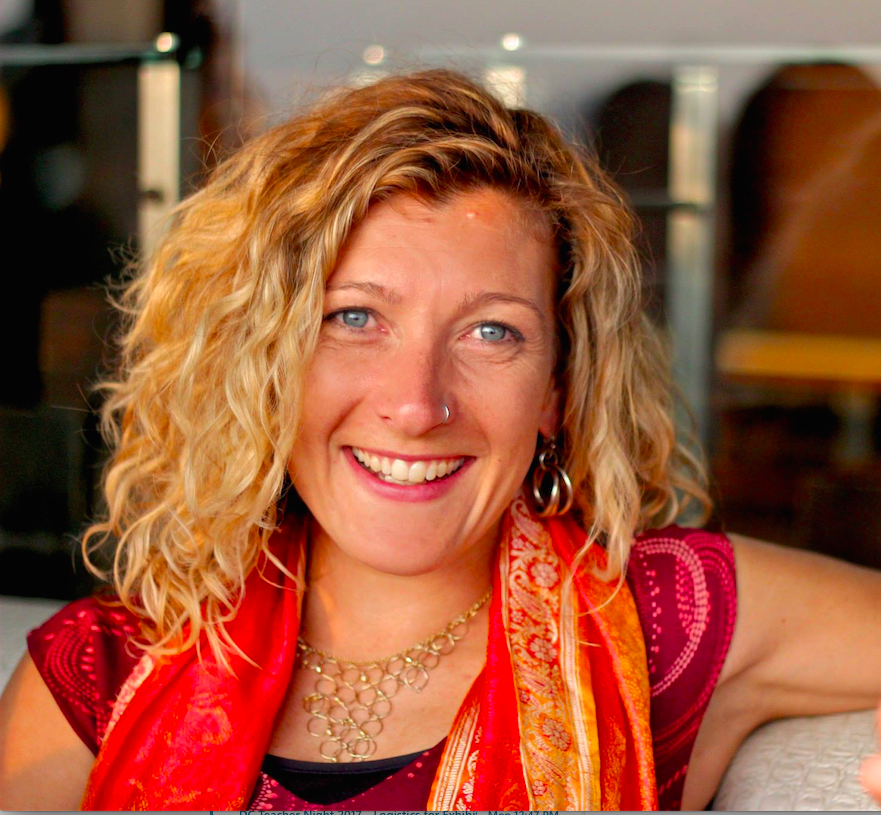 Elizabeth Johnson Levine (EJ, she/her/hers) is a choreographer, dancer, and educator with a focus in socially engaged dance practices. Johnson connects communities through choreography, creating dance that promotes civic dialogue, and designing participatory experiences that apply artistic practices in multiple contexts. She has a particular interest in working with youth and elders, developing embodied structures for science learning, and promoting leadership development through the arts.
Johnson holds a B.A. in Dance with a minor in Theater from Connecticut College and a M.F.A. from Arizona State University. She has studied at London Contemporary Dance School, taught and performed internationally, and was the Associate Artistic Director of the Liz Lerman Dance Exchange in Metro D.C. for over a decade. For five years she was at Arizona State University as the Coordinator of Socially Engaged Practice, working with an interdisciplinary team to create new curricula focused on training artists to work in, and engage with, diverse communities. She then spent two years immersed in arts integration while living in Chicago, working with Hubbard Street Dance's Community Programs and with the Arts Integration Mentorship project at Columbia College Chicago. Elizabeth recently worked with Liz Lerman at Arizona State University as the Co-Director (with Nik Zaleski) of CounterAct a multiyear campus wide Arts Based Initiative for Sexual Violence prevention.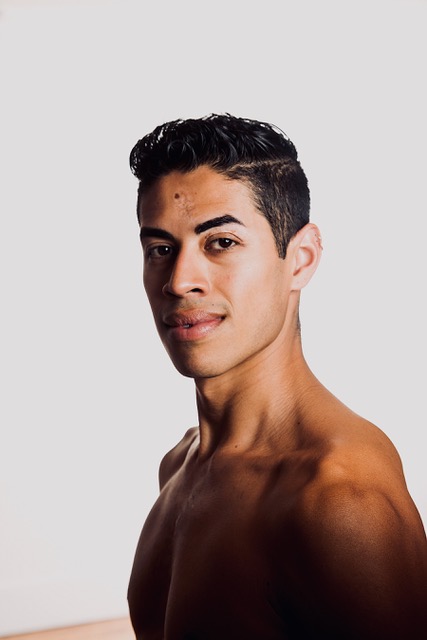 Gabriel Mata (phonetic pronunciation: gah-bryehl mah-tah) is a Mexican American dance choreographer, educator, and performer. He also navigates the world as queer, Latinx, immigrant, and as of recently a permanent resident to the U.S. The StarTribune has called him "Sly, subtle and totally virtuosic, theatrical dancer-choreographer Gabriel Mata holds the stage with expressive movement and witty words." Gabriel Mata Movement is a Washington DC project-based company, initiated in 2015. The "Movement" is a double entendre, physicality along with the act of exposing the human condition through talking dances. His work has been performed in Minnesota, California, New York, North Carolina, Maryland, Pennsylvania, Washington DC, and the John F. Kennedy Center for the Performing Arts. His dances have been commissioned and performed by sjDANCEco, the Festival of Latin American Contemporary Choreographers, the Luna Dance Institute, Joy of Motion, Dance Place, and the Caroline Calouche Dance Co/Charlotte Dance Festival. Recently, he was awarded the DC Commission for the Arts and Humanities Fellowship Grant and the UMD Board of Visitors Research Award. He is currently a graduate teaching assistant at the University of Maryland – College Park. He can be found at www.gabrielmatamovement.com
Andy Torres (he/him/his) danced with the Liz Lerman Dance Exchange for about 8 years as well as with Talley Beatty Dance Company. He performed in the original casts of The Wiz and Guys and Dolls on Broadway. He was featured in Your Arms Too Short to Box with God, Purlie, and Indians on Broadway and in South Pacific on Arena Stage in 2000. Andy was featured on the Ed Sullivan Show, the Miss America Pageant, and Hollywood Palace. Throughout his extensive performance career, he toured throughout the US and Europe. Andy continues collaborating with Matthew Cumbie.