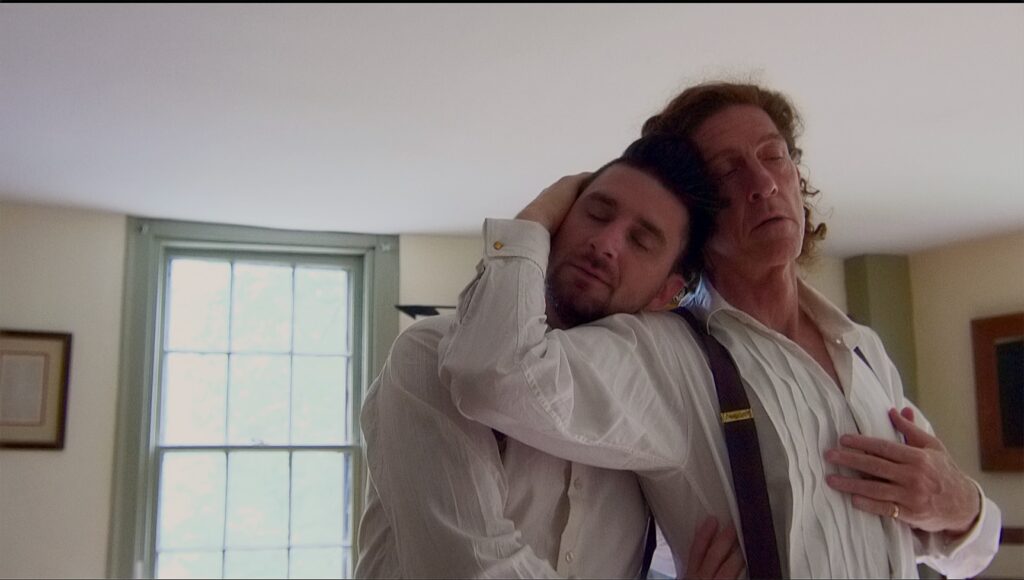 What can you write that you can't say out loud? When you look between the lines of history books, where can you find your story? When have you had to say no to a dream?
Conceived of by Tom Truss and co-created with Matthew Cumbie, ReWritten reflects on the intimate relationship between Herman Melville and Nathaniel Hawthorne as a way to explore queerness, history, intimacy, and the written word. The relationship between Hawthorne and Melville has been characterized as one of the most mysterious and fruitful friendships in American letters, yet the letters from Hawthorne to Melville are missing. ReWritten springboards from this historic gap and time-hops between then and now as an attempt to expand how we see ourselves in these stories. Through performances and community engagements, ReWritten weaves together dance, music, visual art, projection, and text, and reimagines an intergenerational queer love story.
---
Creative Team
Tom Truss & Matthew Cumbie, co-creators + performers
Alex Aleksandrov, stage manager and master electrician
Larry Burke, filmmaker
Sarah Chapin, production and stage manager
Roma Flowers, projection design
Rudy Ramirez, director
Diane Samuels, visual design
Anthony Simon, assistant lighting designer
Katherine Stubbs, dramaturg
Jeremy Winchester, set and lighting design
---
Since 2019, ReWritten artists have been coming together to create and cultivate this iterative, multi-disciplinary performance project, and the range of outcomes that have developed from this creative research. Over the years, ReWritten has included residencies at the Bethany Arts Center (NY), Texas State University, Colby College (ME), Salem State University, the University of Texas El Paso, the Berkshire Pulse (MA), Dance Place (DC), and the international conference of the Melville Society (Paris, FR); a site-specific exploration of Herman Melville's Arrowhead, developed in partnership with the Berkshire County Historical Society; a Humanities lab course on embodied research and literature analysis at Colby College; workshops with local libraries and community centers; a documentary-in-progress with Larry Burke and a ReWritten screendance with Roma Flowers. Now, with the support of Berkshire Pulse, the Berkshire County Historical Society, and a number of academic institutions and community organizations, ReWritten continues to move towards an evening-length stage work, cross-disciplinary courses that braid together performance and literary scholarship, regular site-specific performances at Herman Melville's Arrowhead, and countless community workshops that bring people together in storytelling, movement, and writing.
---
Want to stay connected?
Click HERE to subscribe to our email list. To learn more about this work-in-progress, and how you can connect with or further its development, email us at MelvilleHawthorne@gmail.com.
ReWritten is thankful for the support of these organizations and the many individuals who have sustained our work…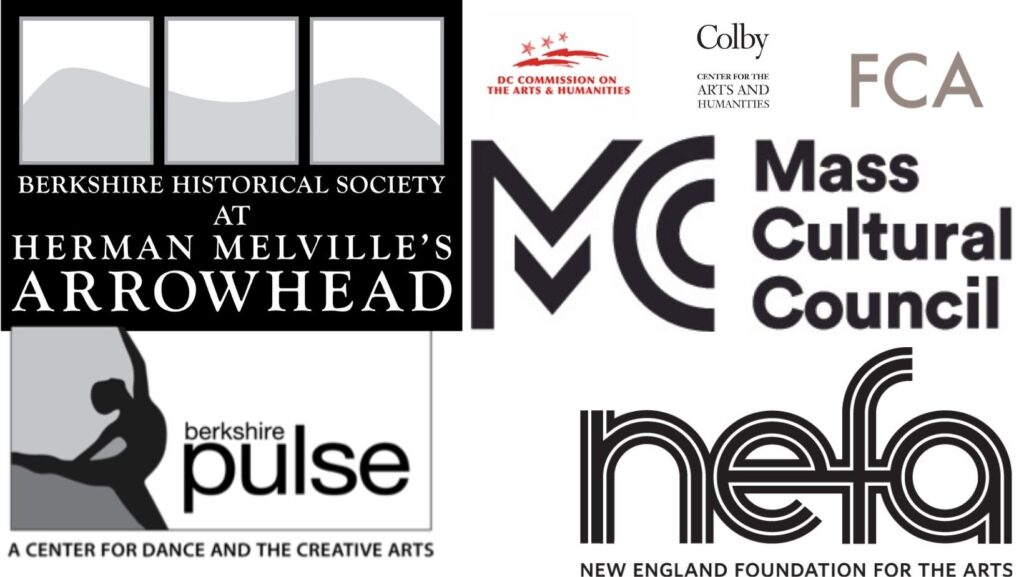 Anonymous • Reed Anderson • Dr. Charles Bashara • Kat Bell • Mary Bercaw Edwards • Babette Beroth • John Borstel • Mary Bounds • Ryan Brenner • Donna Bullock • Carrie Burke • Joanne Burke • Barbara Campbell • Ben Carver • Zorelly Cepeda-Dereiux • Myra Coffield • Jean Collinsworth • Ellen & Steve Cumbie • Kathy Darby • Peter DiMuro • Alicia Diozzi & Michael Mascolo • Jeff Donahoe • Emma Dweck • Melissa Elstein • Abby Farina • Kathy Filkins • Sarah Gamblin • Harriet Hammer • Martha Hausman • Matthew Henley • Johanna Hulick • Elizabeth Johnson-Levine • Julia Kaplan • Maura Keefe • Rob Klengler • Andrea Krest • Jennifer Lane • Austin Laufersweiler • Sara Lavan • Dana Legawiec • Dorothy Levy • Emily Macel Theys • Brenda Mallory • Karen Marshall • Jane McKinney • Keira Hart Mendoza • Brant Miller • Celeste Miller • Joanna Miller • Livy & John More • Kylie & Bill Murray • Bikem Ozturk • Ben Palacios • Steven Prenzlauer (in honor of Stanley Prenzlauer) • Julia Rosenblum • Maria Rundle • Bob Sacheli • Carie Schneider • LeAnne Smith • Catherine Stewart • Jean Sward • Abbe Tiger • Tori Truss • Christopher Tucci • Angus Twombly • David Weissman • Alison Whyte & Aditi Dussault • Naomi Worob